Welcoming You Home
​ At Glebe Road United we welcome people of all ages, races, and sexual orientations. Our church is a home and a safe space for anyone who is looking for one. It is a place where we can learn and play together in light of God. Come as you are and be loved as you are. ​ Join us for Sunday services at 11:15am (currently via Zoom).
About Our Church
We are a helping hand and support system for when you need it the most or for when our community is in need. We are a place of love and acceptance for all of God's creations and we are a place of music and laughter where we can grow in our faith and expand in our spirituality.

Read More
Volunteer Opportunities
Every November to March, Glebe Road volunteers at the Out Of The Cold Program. Helping to get the homeless population off the streets during cold months, and giving them a warm meal, some warm clothes, and a warm place to sleep.

Sign up to volunteer
Services
Here at Glebe we offer a space for Baptism's, Weddings, and Funerals, upon request. Pastoral Care services are also available upon request. For more information on any of these services please contact us.

Read More
In-house worship has resumed on Sundays at 11:15 AM
Zoom worship will also remain an option.
The S. family are Hazara – a persecuted ethnic and religious minority – and are currently residing in Pakistan living in fear for their safety.
Glebe Road United is sponsoring the S. family to come to Canada where they can live a life free of persecution and one where their four daughters can go to school. We are asking for your financial donation to bring the S. family to Canada.
No one should live in fear because of who they are and where they were born. You can give directly to our refugee fund by scanning the QR code below or visiting (website). Thank you for helping us to change the lives of nine people.
Spring Clothing Swap March 25th
Davisville Spring Clothing Swap (hosted by Works-in-Progress art collective and Glebe Road United Church)
Keep good clothes in circulation – donate your gently used clothes and pick up some new to you clothes – all free!! Everyone welcome.
Location: Glebe Road United Church 20 Glebe Road (near Yonge and Glebe, midtown Toronto)
Date: March 25 2023
Time: 11am-2pm
Cost: FREE (fill a bag for $5 or pay what you can)
Items: gently used clothing and shoes all sizes
Info at www.works-in-progress.ca
Contact us with questions, suggestions or to volunteer (good for teens needing community hours):
Tanya Murdoch at: works.in.progressto@gmail.com
To donate in advance: please drop off clean, dry, gently used clothing in plastic bags labelled by size. You can drop off inside the Tullis street entrance during administration office hours BETWEEN MARCH 20-24:
Monday 9:30-11-30,
Wednesday 9:30 – 2:30,
Friday 9:30 – 2:30
Or on the day of the swap (March 25 9-1)
Works-in-Progress is an artist collective based in Toronto and Hamilton.
We make art out of garbage, co-host swaps and do workshops. We use recycled materials in art-making because up-cycling inspires creativity.
Love Songs for Lent
Throughout the Lenten season, we explore sacred elements in secular songs. This year's theme is Through the Eyes of a Child, featuring songs from children's musicals, films, literature that express hope and wonder. Come experience the theology of love that lies at the heart of these beloved, family-friendly songs. Invite a friend – you won't want to miss this!
March 19 – Dear Prudence
by John Lennon
Performed by Andrew Dundass
March 26 – Pure Imagination
by Leslie Bricusse and Anthony Newly
performed by Melanie Conly
AND
The Rainbow Connection
by Paul Williams and Kenneth Ascher
performed by the Glebe Children's Choir
Upcoming Services
Here are some of the amazing people working at Glebe Road United.
Siobhan Ernest Lancosova
Communications and Administration
We accept donations of any size.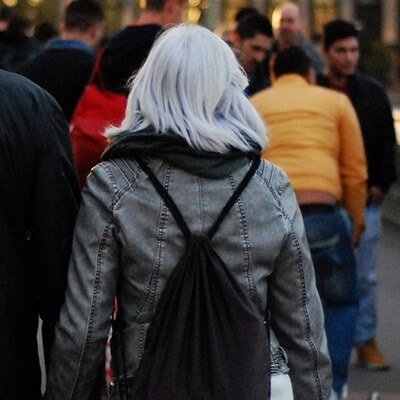 Irene Koops
Member
If you are looking for a warm spiritual family, come on Sundays to our inspiring 11:15am services, with coffee and fellowship to follow. We are only steps from Yonge and Davisville and have parking/wheelchair accessibility. P.S. The Sunday School rocks
Kim MacAfee
Member
Glebe road is a warm, engaging church led by a hip, forward thinking minister. Music leads the way through the services with everyone from dogs, children and elders joining in. Rich in tradition and active in outreach, it is a place where I feel at peace. And it's fun!
Laurent-Philippe Veilleux
Member
Welcoming congregation, wonderful music, and the most beautiful sanctuary in the entire city. Overall a fantastic church in Midtown Toronto
Subscribe to our Newsletter
Get the Life at Glebe Newsletter Monthly
Processing…
Success! You're on the list.
Whoops! There was an error and we couldn't process your subscription. Please reload the page and try again.
Get in Touch
Find us at the office
20 Glebe Road East
Toronto, ON, M4S 1N6
Give us a ring
Church Office
(416)-489-3172